Kindly note: As part of our promotion, we are offering a very competitive price on all our fencing products, kindly contact Mr. Parimal on +971 503 034 002 to get best deal. We manufacture and supply CUSTOMISED fencing sheets and other other products according to our customer preferences all over UAE | Oman | Saudi and Africa.
Ghosh Metal Industries LLC – Fencing panel supplier in UAE is based in Ajman has an excellent fabrication facility of temporary construction site hoarding panel fencing where Ghosh Metal got in house production support & import of the required materials of fencing panel like profile corrugated sheet, galvanized c chanel, galvanized steel pipe, hdg clamp with nut and bolt.
Our direct and indirect regular client like EMAAR PROPERTIES – COLOR RAL 5002/5005
Our direct and indirect regular client like GHANTOOT TPT AD – COLOR RAL 9002/2004
Our direct and indirect regular client like ADNOC UNITED ARAB – COLOR RAL 5015
The Dis Continuous Temporary Boundary hoarding fencing panel can be fabricated subject our customer's of Ghosh Metal Industries LLC, and the Standard Approved Construction site fence are available in our factory 2 meter x 2 meter and the mount height of the fencing panel for construction boundary site parameter hording 2.2 meter / 2.4 meter / 2.8 meter 3.0 meter.
Corrugated Profile sheet
Thickness: 0.40 mm to 0.70 mm.
Galvanized C Channel
Thickness: 40 mm x 40 mm x 40 mm x 1.2 mm to 2.0 mm.
Both end pipe 42.00 mm OD
Thickness: minimum thickness of 1.2 mm to 2.0 mm.
Back Support 1.6 meter to 2.0 meter. Length with concret block of heavy weight 600 mm X 400 mm X 200 mm Subject to Customer requirement, site condition & wind pressure.
Ghosh Metal Industries – offer a wide range of color for its construction site fencing in Abu Dhabi, Dubai, Ajman, Sharjah, Ras Al Khaima, Fujirah, Al ain in UAE subject to its customer's which choices like RAL 9002 – Off White, RAL 1001 Beige, RAL 5012 Light Blue, RAL 5010 Dark Blue, RAL 5002 EMMAR Blue, RAL 7046 Dark Grey, RAL 7036 Grey, RAL 7037 Grey, RAL 1014 light beige, RAL 1015 Ivory, RAL 9003 White, RAL 9010 Pure White, RAL 3002 RED, RAL 3020 RED, RAL 2004 Orange, RAL 7015 Grey, RAL 6038 Green, RAL 6029 Light Green, and more.
or
(works on mobile or calling device)
For enquiry and sales, please email us on parimal@ghoshgroups.com or contact fencing panel supplier – UAE on +971 503 034 002
If you are on smartphone, press the nos to call directly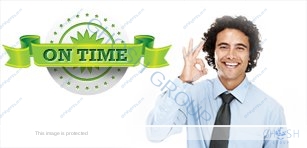 Ghosh Group (Roofing sheet manufacturer Steel importer UAE) strives to be a RELIABLE service provider and is COMMITTED to deliver the best output and highest quality service through the dedicated effort of every team member with accountability & determination.