Ghosh Group – Alliance to Grow
Ghosh Group an ISO 9001:2015 certified company, was initiated in 2012 in Dubai, United Arab Emirates.
Ghosh Group (Roofing sheet manufacturer Steel importer UAE | GCC) is mainly involved in Import, Export, Manufacturing of Different type of Steel Products and Trading of Prime Flat Steel Coils, Sheet and all type of value added steel products are used in Real Estate and Construction Industries.
We have a huge customer base in 'The Cooperation Council for the Arab States of the Gulf' (GCC) and African markets – Kenya, Tanzania, Gabon, Djibouti and Chad. Our Annual sales volume for Steel and Power Division is approximately USD 300 millions.
Ghosh Group of companies consists of Ghosh Metal Industries LLC | Globe Metal and Power FZE | Globe Water Chiller Factory | Ghosh Properties – India | Ghosh logistic – India.
Ghosh Group – started with a team of professionals from different sector / industries like roofing, import & export, who all are well qualified and experienced in their designation to give best support and solutions to our valued customer's in GCC and African Market.
Ghosh Metal Industries LLC
Based in UAE, Al Jurf Industrial Area 2, Ajman, plot No 1088 with the area of 30000 SQF Open, Factory Warehouse and Office in Um Al Quwain, we have facility of 50000 SQF area for the production purpose.
Mainly, we cover the products like Roofing Sheet, Sandwich Panel, Z and C Purlin, Perforated Sheet, Stud and Track, Strut Chanel, Decking Sheet, Construction Metal Fencing under our company banner – Ghosh Metal Industries LLC.
Globe Metal and Power FZE
Globe Metal and Power FZE is located in UAE, Ajman Free Zone, Near Ajman China Mall, Office 134A, Building F2.
The company is handling the products of Import , Export and Trading of HR Coil, CR Coil, GI Coil and Sheet, PPGI Coil and Sheet, Aluminium Coil and Sheet, Stucco Embossed Coil and Sheet.
We have more than 5000 MT in-house stock of Steel for Export and Trading Purpose.
Globe Water Chiller Factory
We have an up-to-date assembling facility for Globe Water Chiller and Swimming Pool Heat Pump in Ajman and Dubai, UAE for Industrial, Individual, House and Villa use.
We also have wide range of models with varied technical specifications to meet our valued customer's choice and budget. Our "Heat Pump – Hot and Cool System and Water Chiller for Swimming Pool and Villa" is very successful in UAE | GCC and African markets.
Started in India to engage in dealing with commercial and non commercial plot purchase & sale in Mumbai, Delhi, Kolkata.
Our main operation of properties is in West Bengal – Kolkata. At Present Ghosh Properties own more than 45 acre area in different place in India and in Kolkata, West Bengal, India.
Laid a foundation in India to tap into the Transport Market and grow the network. Inter-state goods carriage by roadways. We are well-known as a Transporter and Our Valued Customers are really happy with our services and commitment.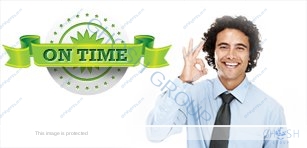 Ghosh Group (Roofing sheet manufacturer Steel importer UAE) strives to be a RELIABLE service provider and is COMMITTED to deliver the best output and highest quality service through the dedicated effort of every team member with accountability & determination.
Our Mission
Every member of Ghosh Group – pledges to establish lasting relationship with our customers by exceeding their expectations and gaining their trust through exceptional performance by supplying high-end quality materials and services at competitive prices and timely delivery.
Ghosh Groups on YouTube